Meetings & Events at Kinloch House
Meetings & Events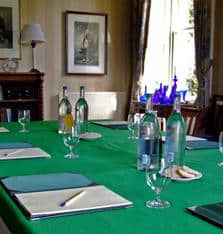 Whatever the occasion, meetings and events at Kinloch House are a resounding success. We have the location, the experience, the service and the know how to enable you to celebrate in style.
Our private dining room seats up to thirty guests for a lunch or dinner party. For large parties we can offer exclusive use of the hotel and the grounds. A full programme of activities to compliment your event can be arranged. This might include golf, shooting, fishing, off road driving or exclusive access to some of Perthshire's castles and mansions.
The Walled Garden at Kinloch House is the perfect place to take those memorable group photographs. The garden dates back to 1890 and features one of the tallest stone walls in Perthshire complete with a back drop of Marlee Loch and the Sidlaw hills.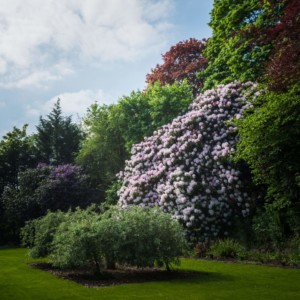 If your business meeting or training event requires a quiet yet central location then Kinloch House offers an ideal venue for up to fifteen delegates – with the option of accommodation if required. The meeting room can be hired on a daily basis or with 24 hour delegate rate.Exclusive use facilities include 15 double bedrooms, dining room, a separate private dining room or meeting room, drawing room, lounge, bar, a light and airy conservatory complete with baby grand.
Our spouse / partner programmes cover a whole range of interests and day drips including Glamis Castle, Blair Castle, Scone Palace, famous gardens and shopping at the House of Bruar.