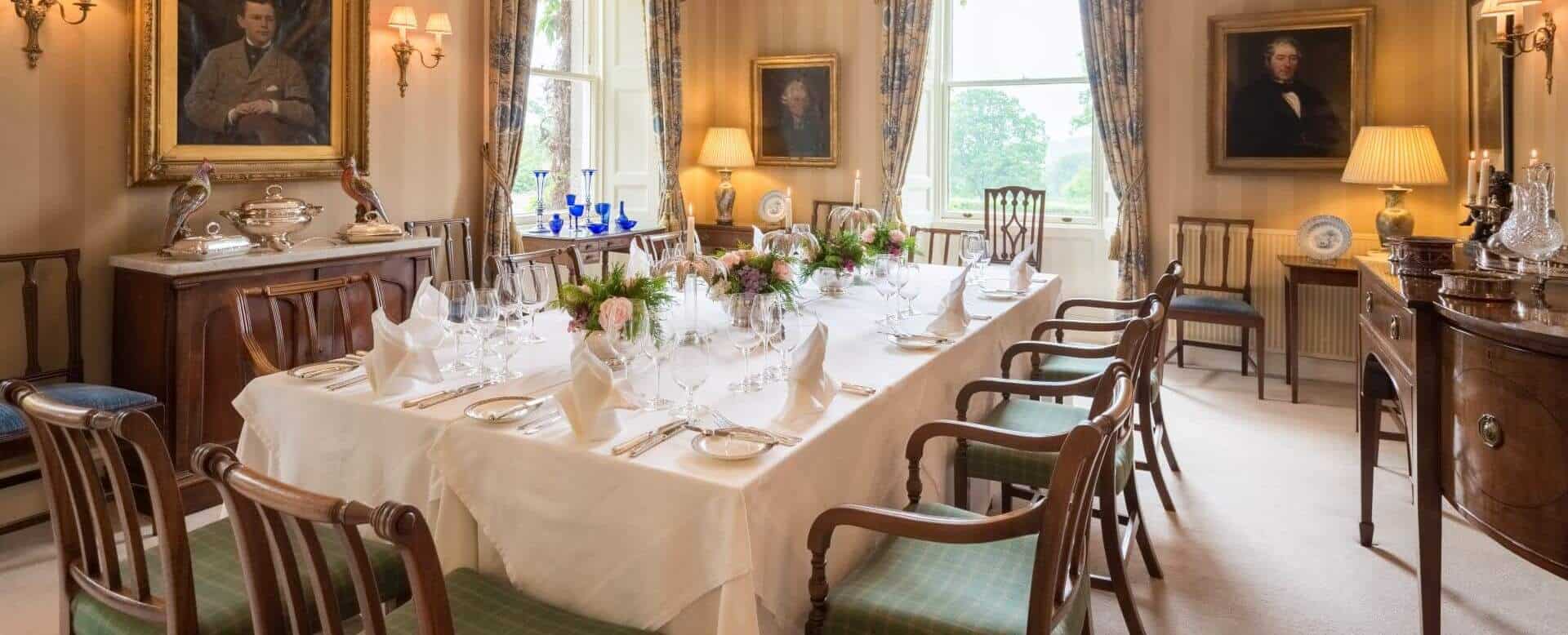 Birthdays, Christenings and Anniversaries
Birthdays and Anniversaries
Anniversaries
Anniversaries are treasured moments when love and commitment are re-pledged openly with loved family members and close dear friends. It is a time of remembrances, tenderness and wishful thinking. In short: a time to celebrate.
Anniversary, second honeymoon or a betrothal ceremony ~ Kinloch House Hotel always has a solution and where better to be on the day that celebrates the finest human emotion than at Kinloch House and its celebrated restaurant, or one of its private dining rooms.
Birthdays
'You're not getting older, you're getting better.'
Think of 'Birthday Parties' and we bet you immediately think of kid's parties with jelly and ice cream. Well, that's part of it but by no means the full story. Anyone can and should have a birthday party.
We think birthdays should be fun and laughter filled. We think these parties should create family memories, and be your most important day of the year. To that end, we use our imagination, and help you use yours, to create a party that is as much a gift as any present you or a loved one might receive. Birthday parties at Kinloch House Hotel will live long in the memory – until the next one!!
Christenings
Relax and enjoy your christening party in Perthshire. Kinloch House Hotel. Christening parties and celebrations are essentially times when family and close friends get together. A party thrown to celebrate the occasion will probably have one of the widest age ranges, from the baby to the grandparents. And usually for mothers it's a stressful time.
Here we supply everything you could possibly want for your christening – from invitations, balloon displays, superb hospitality, flexible catering solutions, transport solutions, and venue decoration. From afternoon teas and finger buffet ideas to Christening lunch menus we have a range of catering options to suit all needs.
To view  our facilities and private dining rooms, contact us by e-mail or telephone and we shall be will be only too happy to discuss your requirements.